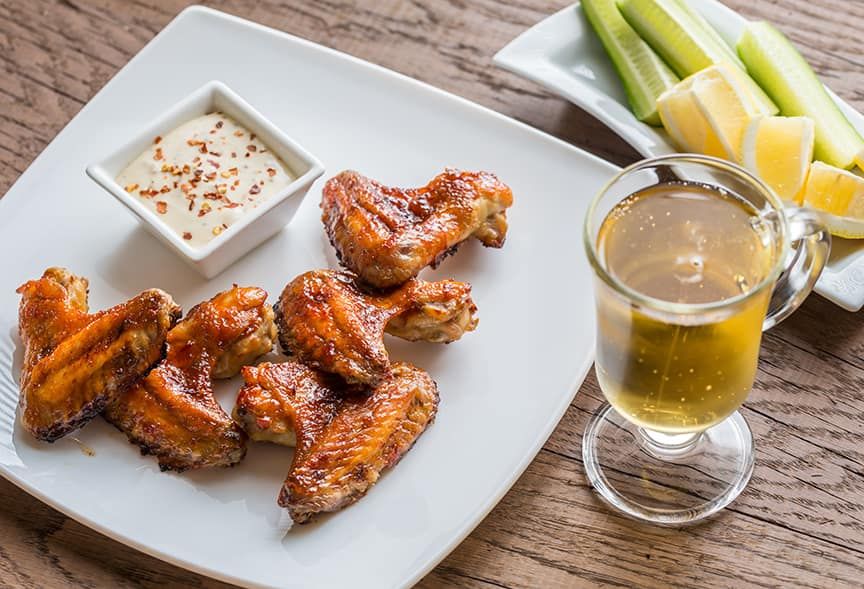 Reasons Why Not to buy McDonald's Franchise
Did you know, that the QSR industry in The United States has a market size of 296.55 billion U.S. Dollars with approximately 59% of restaurants following the franchising model of business?

Franchising is a business strategy that multiple industries, including fast food, have adopted. The QSR industry, in particular, sees many franchise chains dominating the market — Subway and McDonald's. Consumers love old familiar names; however, healthy eating patterns or low-profit margins have pushed once-dominant chain restaurant franchises into hard times.
The recent controversy over salmonella in McDonald's chicken has put the brand and franchises in a highly unfavourable spot in the media and consumers. Though the company has responded to the issue by including healthier food options, such as Crispy Chicken Sandwich, salads, and wraps, in their menu, it is likely that negative connotations regarding the company's hygiene standards will continue.
Despite the popularity of the brand, recent times have been especially challenging for McDonald's franchise. With falling stock prices and declining customer satisfaction rates, the company finds itself in the middle of a class-action lawsuit over racial discrimination against African American applicants.
Company Information and Business Overview:
McDonald's makes money by selling fast food through franchisees who operate on the property leased by the company, often at a considerable markup. Out of a total of 38,695 stores on a global level, 36,059 are built through the franchising model. The remaining 2,636(7%) are company-operated outlets, whereas approximately 93% are franchises, below McDonald's target of 95%.
McDonald's offers the following four types of franchises:
Traditional Restaurant: Outlets at the freestanding building, storefront, food court, or other such location with a full-menu restaurant.
Satellite Locations: Outlets at the retail store, airports, universities, and hospitals, serving a scaled-down menu of a McDonald's restaurant along with other products.
STO and STR Locations: Outlets at fuel stations operate on a whole McDonald's menu. Small Town Retail locations are small retail centres in rural communities.
BFL Franchises: "Business Facilities Lease" franchises give franchises benefits that include the business facilities.
Though McDonald's has the advantage of predictable and stable income by leasing out the property to the franchises, Franchisees, on the other hand, are finding it difficult to earn good ROI on their investment.
McDonald's Franchise Initial Investments:
The franchising business needs a high level of investment from the franchisee's side. Hence, here, we have outlined the investment required for the effective and efficient running of the business, for you, which we must point out is HIGH.
Here's an estimated initial investment for a McDonald's franchise:
Fee

Low

High

Initial Franchise Fee

$0

$45,000

Real Estate and Building – 3 month's rent

Base Rent: $0,

Percentage Rent: 0%

Base Rent: $229,000

Percentage Rent: 28%

Signs, Seating, Equipment, and Décor

$325,000

$1,550,000

Opening Inventory

$10,000

$39,000

Miscellaneous Opening Expenses

$46,500

$58,195

Travel and Living Expenses while Training

$3,000

$37,100

Additional Funds – 3 months

$80,000

$355,000

ESTIMATED TOTAL*

$464,500

$2,313,295
Apart from the initial investment, there are many variable costs like rent, service, advertising, and promotion.
Mcdonald's Franchises Problem Areas:
We have researched through market trends, franchisee forums, their complaints and company FDD, and other policies to find out the challenges faced by McDonald's franchises:
#1 Demand for Healthy Food Options:
The biggest challenge for McDonald's in the present and future is not from its fast-food competitors but from consumers who demand a healthy and organic menu coupled with convenience.
The recent market trend in the QSR industry is shifting towards restaurants that offer fresh and high-quality food in an informal setting. These fast-casual restaurants are booming in the QSR market, which fast-food giants like McDonald's dominated for some time, but now are facing challenges.
Fast-casual restaurants offer consumers a healthier selection of food at a slightly higher price than a consumer would be willing to pay. Hence, capturing a new segment with an initial investment of more than 20 lakh will yield a return only after 5-6 years, making buying McDonald's franchisees expensive.
#2 Friction In Relationship With Franchisors:
Over the years, there have been many operational difficulties in running the McDonald's franchise. Owners claim that they pay millions to the parent company but cannot operate their outlets to their satisfaction. The franchise owners feel that they do not get enough freedom to run their business, resulting in huge losses. Also, the parent company has been accused of changing its policies without considering the interests of the franchisees.
Also, McDonald's franchisees do not get territorial protection from any new franchise or a company-owned outlet in their area. Because of this, the franchise may face competition from future franchises.
#3 Complaints Of Sexual Harassment At Mcdonald's Outlet Affect The Hiring Process
A wholesome family diner image of McDonald's suffers greatly from complaints of hideous nature. Senior or owners are accused of sexual harassment by dozens of its workers, many of whom have filed lawsuits against the company. These allegations have contributed to a loss in stock value and decreased public confidence in the company. Moreover, many eligible candidates are reluctant to work at MACD outlets, leaving you only with inefficient staff.
#4 Reports of Racism Against Management of the Company
The NAACP has sued the company claiming that McDonald's spent $1.6 billion on television ads yet spent only 0.31% of that sum on advertising with black media. The company has also been sued by a black franchise owner, who stated that the company gives more favourable treatment to white franchise owners. Today, buying the franchise of a brand that condescends to racism is not ethically a good choice.
#5 Franchisees Frustrated with companies' pandemic response:
McDonald's leases out most of its restaurants, while franchisees pay the company rent. This has complicated things recently when the sales have been badly hit because of the pandemic. The company has been giving two-week extensions in payments while the other companies are providing reductions in rents. Tested through tough times, we recommend that the company that thinks about franchise owners.
Conclusion
Fast food should be an as stable industry as any. With an ever-increasing eating trend, people want their food to be fresh and fast without spending much money. That said, buying the franchise of McDonald's, known as a fast-food giant, does face a significant challenge that needs to be acknowledged before making an informed decision, which would be to your benefit.
Sources:
WE SERVE THE FOLLOWING STATES
Looky Weed - Buy Marijuana Online
Looky Weed is here to help you navigate the maze of legalized marijuana. We provide you with a complete dispensary directory.
© 2023 Restaurant Listings. All rights reserved.